JRA has delivered both large and small projects within Western Highlands Province, Morobe Province and the National Capital District. In recent years, major works have been carried out for Companies such as China Harbour Engineering, Dataco PNG Ltd, Central Provincial Government and Port Moresby General Hospital.
PLANT & EQUIPMENT
We have at our disposal through partnership agreement and arrangement with plant & equipment owners with logistical support for all civil works, building works and various constructional services.
Current plant and equipment available at our disposal include;
1x PC200 Excavator (Komatsu)
1x CAT backhoe
3x trucks (2×8 m

3

and 1 x 4 m

3

)
2x cement mixer
2x welding machines
1×8" Lukas timbermill
1×3 cubic tipper truck
1x Toyota Ten Seater landcruiser
1x Toyota Ute for pick-up supervision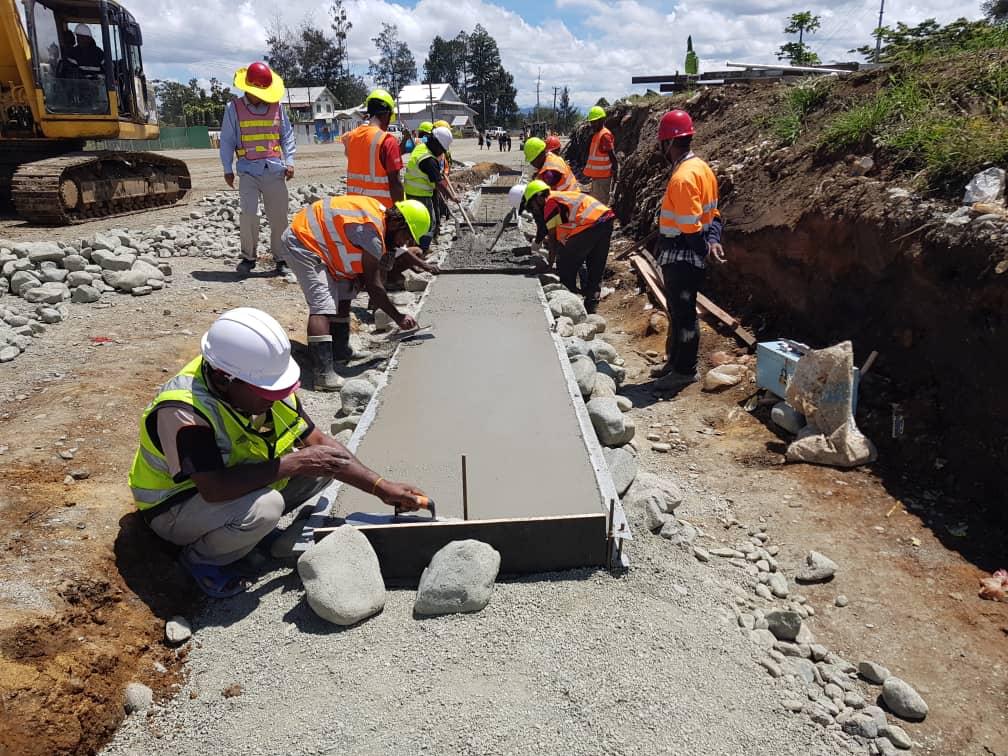 We have also recently added heavy duty power tools to our assortment of building constructions tools.
Most of the plant & equipment are based in Mt. Hagen, Lae and Goroka for ease of transporting to project sites within the Momase and Highlands Regions.